THE WILL MCDONOUGH SCHOLAR ATHLETE AWARDS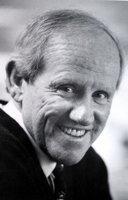 In honor of Will McDonough, a cherished friend and founding board member, the Hingham Sports Partnership, established an award to commemorate Will's generosity and commitment to the community of Hingham, especially his passionate dedication to our youth.

The Will McDonough Scholar Athlete Award will be given to both a male and a female Hingham High School student athlete who has excelled on and off the field, in athletics, academics, sportsmanship, and leadership.
MALE SCHOLAR ATHLETE
YEARNAMECOLLEGE
2002Chriss Orr HHS Student Athlete of the YearTrinity
2003Brian MarsdenTrinity
2004Brennan LincolnRichmond
2005Guy MatisisAmherst
2006Nick JonesMuhlenberg
2007Gaston KellyWilliams
2008Steve SypekBoston College
2009K C MurphyWilliams
2010Andrew SypekProvidence
2011Harry ReinMIT
2012Ryan LinehanBabson College
2013Ricky SullivanBridgewater State
2014Andrew BolzeHarvard
2015Clark RicciardelliAmherst College
2016Matt PersoneniUMass Amherst
2017Marc O'RourkeBryant University
2018Marshall TerresColgate University
2019Tommy GrosskopfNortheastern University
2020Nick LynchGeorgetown University
FEMALE SCHOLAR ATHLETE
YEARNAMECOLLEGE
2003Hilary LynchCal-Berkeley
2004Sheena MarquisHarvard
2005Meg PerryTulane
2006Maggie KaroffCal-Berkeley
2007Alden BushSt. Lawrence
2008Emily JenningsVillanova
2009Lindsay McLeodBucknell
2009Shauna McniffUConn
2010Katie HildreathTaft School
2011Katie WalshNortheastern
2012Shauna SullivanNortheastern University
2013Maggie WatsonBoston College
2014Ashley HarkinsUNH
2015Sadie McGirrPrinceton
2016Colleen HoldenNortheastern
2017Teresa BanderaUniversity of Maryland
2018Amanda KennGeorgetown University
2019Elizabeth HenneseyColby College
2020Lindy StadtlanderUniversity of Vermont
MIDGE DURGIN LEADERSHIP AWARD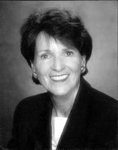 In honor of Midge Durgin, the visionary who brought to life and lead the Hingham Sports Partnership for ten years, the Hingham Sports Partnership Board established this Leadership Award.
The Midge Durgin Leadership Award acknowledges her service to the Hingham school community.
The award will be given each spring to a graduating senior who has demonstrated vision, leadership, and dedication to Hingham High School.
YEARNAMECOLLEGE
2004Julie GuerraUMass Amherst
2005Bobby DriscollOhio Wesleyan
2006Caitryn MacCallumUniv of Virginia
2007Jackie BurkeBoston College
2008Michael JonesFairfield
2009Michael PagePenn State
2010Brian FiskeUMBC
2011Claire Von LoeseckeConn. College
2012Abigail BarrettTrinity College
2013Maddie DillionSt. Michael's
2014Gabriella CerioEmory Univ.
2015Maria BanderaUMass Amherst
2016Mark McNiskinGeorgetown
2017Alison CookProvidence
2018Ashtin BurbankColby-Sawyer
2019Deliia DelorieBoston College
2020Nick CapodilupoIthaca College